Sorry about the late notice! Your kids worked so hard this last week while taking there tests that we thought they should have a fun day at school. Tomorrow is PJ day! Kids wear your favorite pjs!

Cody-Kilgore School Building Project Update Dear Cody-Kilgore Community, We hope this message finds you well. The Cody-Kilgore School Board would like to provide an important update regarding our school building project. First and foremost, we would like to express our gratitude for the incredible support we have received thus far. Our main focus recently has been on fundraising, aiming to offset the potential costs and reduce the amount that might need to be bonded. We're incredibly thankful to Cowboy Grit for their relentless efforts in spearheading these fundraising initiatives. Before making any decisions about the bond, the Board plans to assess the total amount raised by the end of this semester. We remain hopeful and positive about reaching our goal with the community's continued support. We're excited to share that Cowboy Grit has organized three more fundraising events. These offer ranches the unique opportunity to donate $1,000 and have their brand displayed in our school. The next of these events is scheduled for September 19th during the volleyball games. You can find the branding station on the east side of the school by the shop door. We encourage everyone to consider contributing or simply spread the word about this initiative. Every bit helps and brings us one step closer to realizing our vision for the school's future. If you have any questions, concerns, or suggestions about the project, please don't hesitate to get in touch. Your feedback is invaluable to us. Thank you for being an integral part of this journey. Together, with dedication and community spirit, we will make a lasting positive impact on the educational environment for our students. Warm regards, The Cody-Kilgore School Board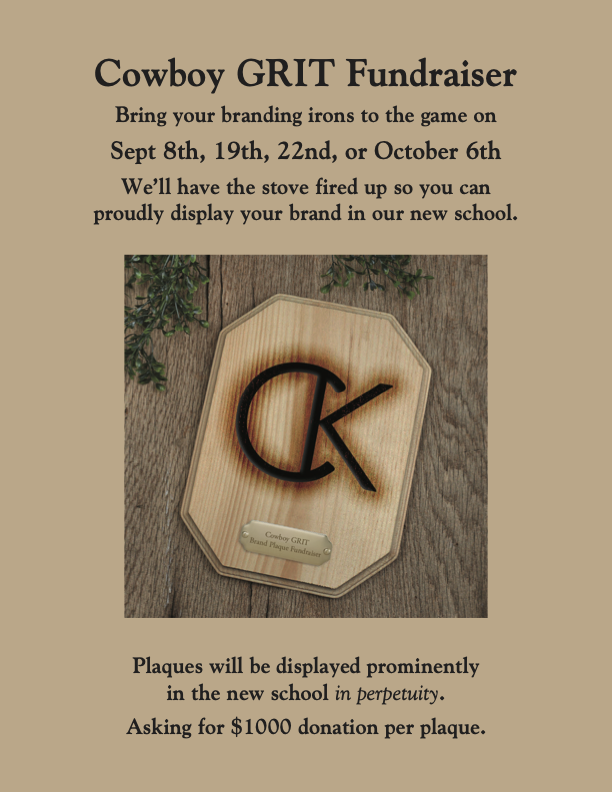 Here is the bracket for Saturday's Volleyball Tournament. Please check the live feed on our App/Website and Facebook for the Brackets.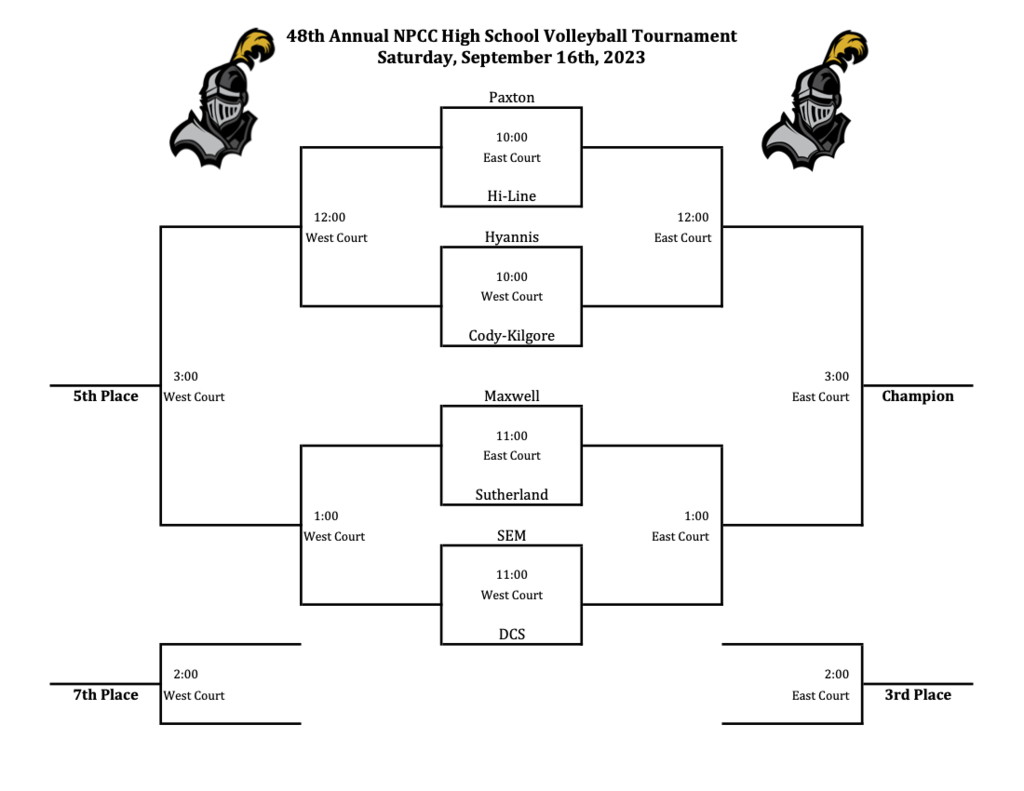 The sophomore class is selling mums for homecoming. Please see the attached flyer on our Live Feed on the App/Website or on Facebook!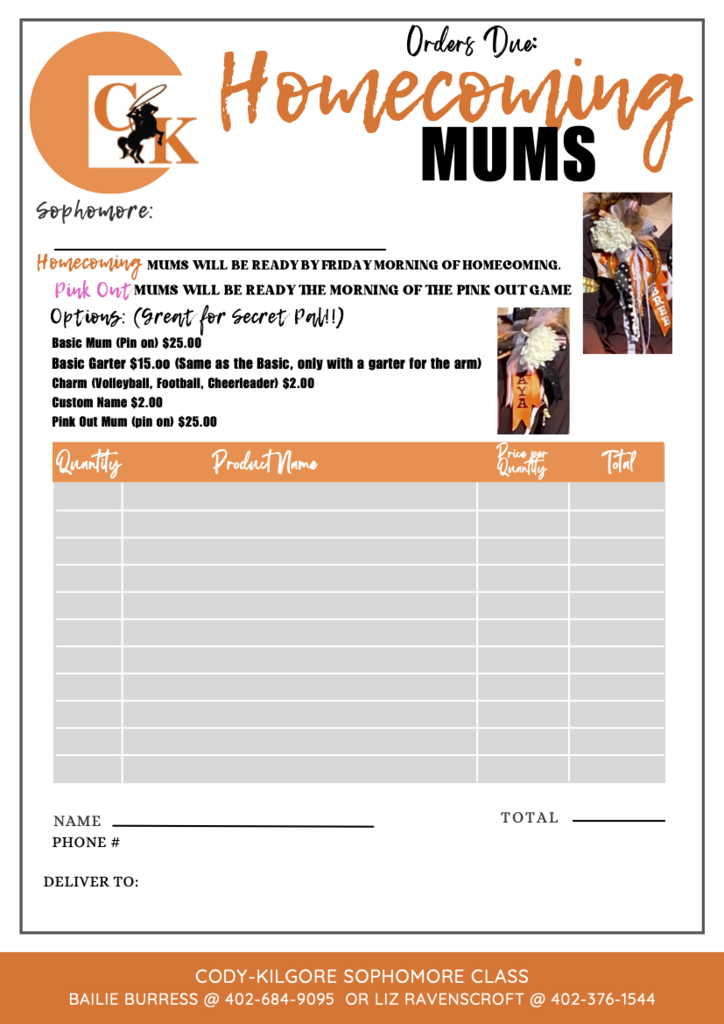 Home Games Tomorrow Sept 8th versus Stuart: Varsity Football- 1 PM JH Football- 4 PM JH Volleyball- 4 PM Varsity Volleyball- 5:30 PM Come out and support our student-athletes! Go Cowboys & Cowgirls!
Regular Board Meeting Agenda 1. Building Project 2. Board Policies 3. Increase Base Growth Percentage Used to Determine Property Tax Request Authority 4. Set Budget for 2023-2024 5. Set Tax Asking for the 2023-2024 fiscal year 6. Strategic plan 7. Depreciation Plan 2023-2024 8. Additional Cameras 9. Enrollment Capacity 10. Consent Decree

Hi All, Just a reminder that there will be school on Friday, September 8th for 6th-12th grade only with a 12 pm dismissal. The bus will leave Merriman at 7:00 am and the Crookston bus will run at the normal time. At 12:00 pm there will be early dismissal - buses will run at 12:00 please plan accordingly to pick up your students.
Join us Friday September 8th for the Cowboy GRIT Branding Fundraiser. $1,000 per plaque to help fundraise for the Cody-Kilgore School. Branding plaques will be during the start of the Varsity football game at 1:00 p.m. It will be located by the gun range on the north side of the field.

Due to Heat the Junior High football and volleyball games have been rescheduled to September 13th at 1:00 pm. The High School football game has been moved up to 11:00 am and High School volleyball will start with JV at 1:00 pm to be followed by varsity volleyball at 2:30.
Stock up on some of the best cookie dough 🍪 in the world while simultaneously supporting Cody-Kilgore's Class of 2026. 👩‍🎓 👨‍🎓 Eileen's Colossal Cookies began in Eileen's kitchen on a farm south of Hastings, NE in 1982. After selling big cookies in her kitchen basement for a year and half, she opened her store in downtown Hastings on October 1, 1983. Eileen's Colossal Cookies now has franchises located throughout Midwest. To place your order today, contact a Cody-Kilgore sophomore, call the high school at 402-823-4117, message Mrs. Ravenscroft or Ms. Bailie, or simply leave a comment and we'll have a sophomore contact you!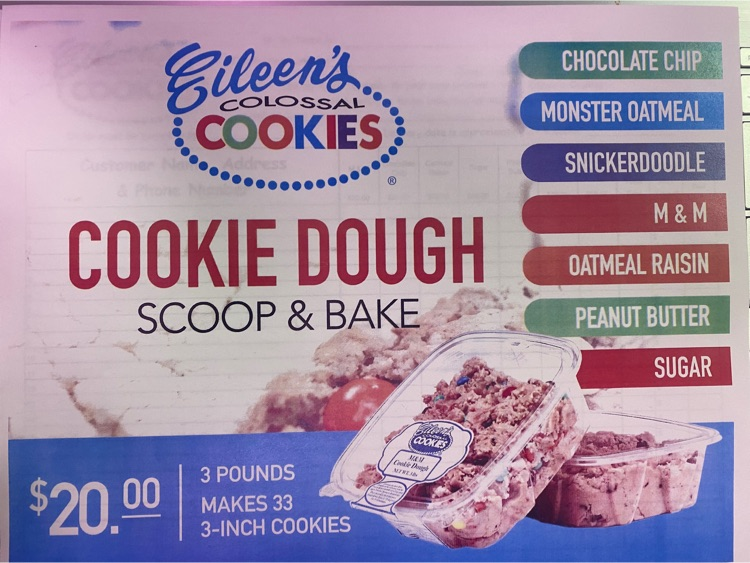 Stop by CKHS to purchase your season passes. They will also be available to buy at the Football & Volleyball Home games. If you have any questions contact CKHS at 402-823-4117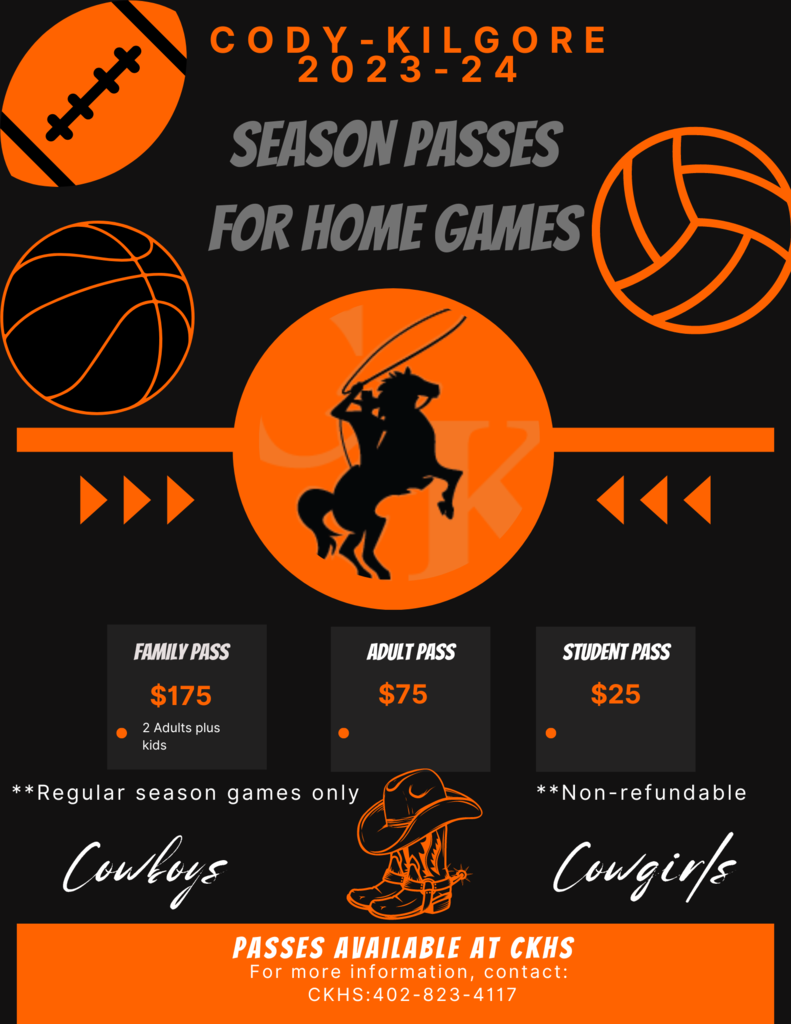 Reminder: HS volleyball does not have practice tonight (Friday, August 25th)
Cowboy GRIT Announcement

Reminder - tomorrow Friday, August 25th we have school for 6th-12th grade. The Merriman bus will leave at 7:00 am from the gas station since both buses will come to Cody. Also - just a reminder that both buses will leave Cody @ 4:00 pm. Thanks and have a great weekend.
Support our volleyball team's season opener by watching them take on Sandhills-Thedford @ 1:30 MT, and their second game will be at 3:30 PM MT against Banner County. Games are being played in Sandhills-Thedford.
https://www.youtube.com/watch?v=32qIxOgRfq0
Let's Go Cowgirls!! 🧡🖤🧡🖤
Congratulations to the following Cody-Kilgore School Board members for their dedication to our school district. The following board members were recognized at the NASB Area Membership Meetings in Valentine. Landon Miller Level 1 Bethany Swendener Level 2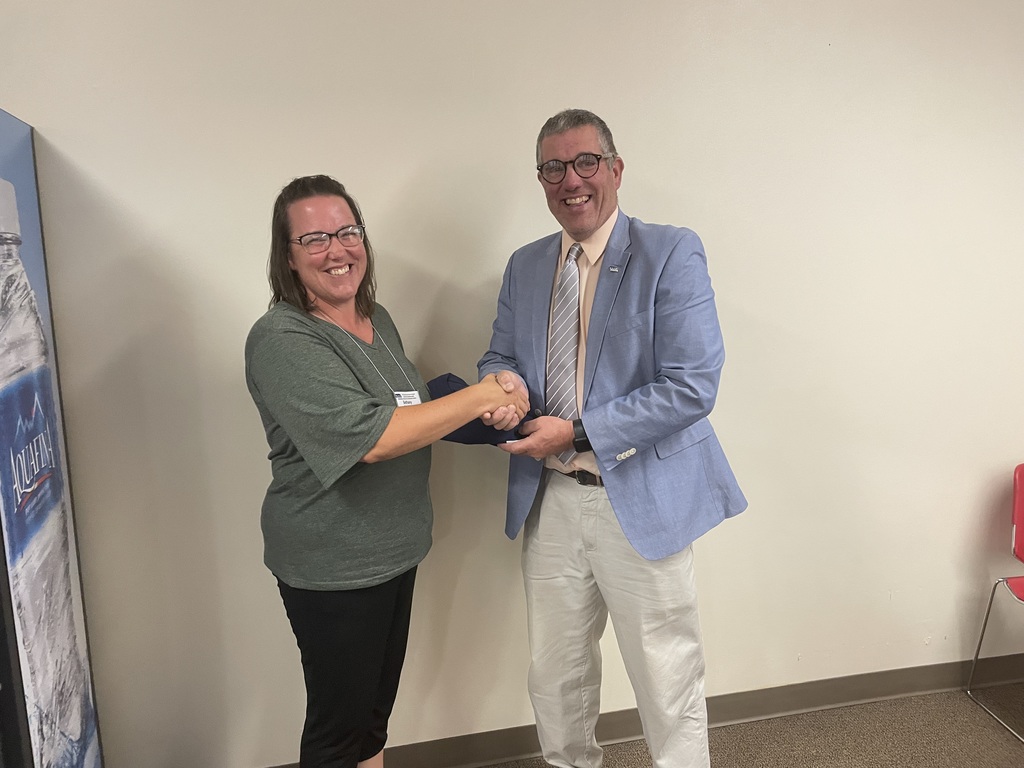 JH Volleyball team will practice at Elephant Hall today. JH FB practice is during PE class today. Practice restrictions due to heat: Players can wear helmets, shoulder pads, and shorts. Any conditioning players must remove helmets & shoulder pads. Players must have 4 water breaks per hour. If you want your player to not be a part of practice (they will be excused), please give us a call at 402-823-4117
Reminder football practice tomorrow, 8-21-23, is at 5:30 AM. Wednesday, 8-22-23, practice will also be at 5:30 AM as well. This is to avoid the practice restrictions due to the extreme heat. If you have any questions, please get in touch with the FB coaching staff or CKHS.